Customize the List View for nodes
---
You can customize the way nodes are displayed in List View.
What do you want to do?
---
---
Display nodes vertically
You can arrange your work area to display nodes in a vertical list on the left and display Detail View on the right—this can be useful when you are using drag and drop coding: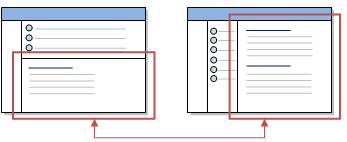 On the View tab, in the Window Group, click Detail View, and then click On Right.

Top of Page